Welcome to the best South African online trading platforms guide. If you are looking for top Trading Platforms that accept South African traders, you have come to the right place.
Forex trading involves speculation on the rise and fall of the currencies in the foreign exchange market. The speculators attempt to make money from this rise and fall. The FSCA regulates forex trading in South Africa, and the trader should only register with Forex brokers regulated by this company.
The regulated brokers have authority from the FSCA to offer derivative instruments that enable South African Forex traders to make money from the foreign exchange market. The FSCA stands for Financial Sector Conduct Authority, and it has the sole responsibility of regulating trading platforms South Africa.
Compare Our Best South African Trading Platforms
Top-Rated South African Online Trading Markets
Online Trading in South Africa
The South African Forex market boasted a daily turnover of about $19.1 billion as of 2017. Its popularity has increased since then, meaning that the daily turnover would be more than that by now. This indicates that the Forex market has grown tremendously in South Africa.
Interestingly, the South African currency, the rand, is among the top 20 currencies traded in the Forex market globally. The South African Rand's (ZAR) annual trading volume almost reached $70 billion in 2016.
Forex trading in South Africa has high market liquidity, and the market is available 24/5. It is also a quick-paced market, enabling the traders to make money within a short period. Nevertheless, there are certain risks you must bear in mind lest you make the wrong trading decisions. You also must choose your trading capital carefully. One other significant consideration is your choice of trading platforms South Africa.
For all traders in South African, every trading platforms that we have listed here are regulated by one or more government regulators i.e.
FSCA – South Africa
, ASIC – Australia,
FCA – UK
, or CySEC – Cyprus.
10 Cheapest Online Trading Platform South Africa
Plus500 – Has 100% transparent fees
Deriv – Offers easy and cheap method for deposits and withdrawals
IQ Option – The fastest growing online trading platform in SA
Olymptrade – Offers discount Codes and accepts minimum trade of $1 (14.76 ZAR)
AvaTrade – Generous with cheap international bank transfers
Fusion Markets – Best low cost broker with minimum deposit of $0 (0 ZAR)
Forex.com – Low trading fees with tight spreads
LegacyFX – An affordable broker with free market signals
XM – Top deposit-match coupon codes up to 68%
BlackBull Markets – Top trading platform with no dealing fees
Most Popular Trading Platforms in South Africa
Most of the Forex brokers in South Africa offer multiple platforms to their customers, and the most popular among these platforms are:
MetaTrader
ZuluTrade
cTrader
The MetaTrader platform can be further divided into MetaTrader 4 (MT4) and MetaTrader 5 (MT5). This section will elaborate more on the various trading platforms available to South African Forex traders.
MetaTrader
As we have mentioned earlier, MetaTrader platforms are divided into two, which are the MT4 and MT5. MetaTrader is undoubtedly the most popular of all the trading platforms available to South African traders. The trader can access the platforms via the web, mobile devices, and even desktop computers.
Many CFD and Forex traders find it useful for their trading activities for the reasons below:
It has automation features
The trader can access multiple timeframes
it provides advanced charting experience
The South African Forex trader can carry out highly advanced trading operations using the MetaTrader platform. The platform permits the use of Expert Advisors too. It also supports copy trading, enabling the trader to copy the trades of other Forex traders.
The owner of the platform is MetaQuotes Software Company. Instead of just installing Expert Advisors on the MetaTrader trading platform, you can even decide to write your codes; the platform permits that too. Writing your code will help you create your Expert Advisors and custom indicators.
Order types on MetaTrader platforms
Orders on MT5 are categorized into two, which are:
Market order
Pending order
A market order involves buying or selling an asset at the current price. It will be executed in real-time, while a pending order consists in buying or selling an asset at a given price in the future.
The common types of pending orders on trading platforms South Africa are:
Buy stop: This order enables you to purchase a given asset when it is higher than the current price. The trader sets the buy stop anticipating that the market will reach that level and continue higher.
Sell stop: It is an order enabling the trader to sell an asset at a price lower than its current price. The trader sets this order anticipating that the price of the asset will reach that low price in the future and will continue lower after.
Buy limit: It is an order to purchase a given asset lower than its current price. The trader anticipates that the asset will increase after reaching that future price.
Sell limit: It is an order to sell a given asset when it reaches a price higher than its current price. The trader anticipates that the asset's price will go lower once it reaches a given price.
Buy stop limit: It combines buy limit and buy stop orders. It is designed to remove slippages. The trader sets a buy limit at a given price above its current price. The market will also place a buy limit order once the market reaches the buy stop limit price.
Sell stop limit: It combines a sell limit and sell stop orders. The purpose is to eliminate slippages. The trader sets a sell stop limit at a lower price than the current price. When the asset price reaches that set price, it will automatically place a sell limit order.
Many of the trading platforms South Africa offer the various order types described above.
Market analysis with MetaTrader
Technical analysis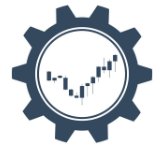 Technical analysis enables the trader to assess the market properly. The information you get can help you determine the direction of the price. It enables the trader to identify price patterns, hoping that they will play out in the future.
The trader can use several indicators, timeframes, and graphical objects available on the MetaTrader platforms for market analysis. Traders can add multiple timeframes for clearer analysis. Indicators are mathematical tools. They simplify price action for the trader. You can also apply them automatically on trading platforms South Africa.
The various classes of indicators available on MetaTrader platforms are:
Trend
Volume
Oscillators
Bill William's tools
Custom indicators
You can apply the graphical objects manually. Examples of graphical tools are geometric shapes, Eliot tools, Fibonacci, Gann tools, and channels. You are also free to add custom tools of your choice to MetaTrader platforms.
Fundamental analysis on MetaTrader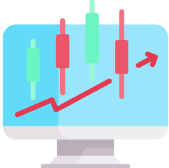 Technical analysis involves the use of technical tools mentioned above. On the other hand, Fundamental analysis involves the use of other factors that determine market movement. Examples of the factors are:
Political factors
Social factors
Economic factors
Economic factors can influence assets' supply and demand forces. They determine the up-and-down movement of the asset and create liquidity. You can access tools for fundamental analysis on trading platforms South Africa, especially MetaTrader platforms. They come with tools for Economic Calendar and Financial News.
Financial news: The trader can access political and economic news from worldwide international news sources. It will also open your eyes to several global research newsletters. You can access excerpts relevant to the particular asset you want to trade.
Economic Calendar: It enables traders to track major political and economic events about several assets. It is a tool permeating the tracking of real-time and forecast releases for a better trading decision. You can equally access the economic calendar in several languages on the trading platforms South Africa. The economic calendars can notify you when major news comes up. You can set an alert to make that possible.
Available MetaTrader platforms
As mentioned earlier, the two major trading platforms South Africa are:
MetaTrader 4 (MT4)
MetaTrader 5 (MT5)
Many brokers available to South African traders offer both of them for free to their registered traders. Many experts advise that South African Forex traders should opt for only MetaTrader because of its ease of use. It also has many other advantages aside from that.
MetaTrader 4

Many consider MetaTrader 4 as the gold standard among trading platforms South Africa. Virtually all categories of South African Forex traders must have come across the MetaTrader 4 platform. They may not be able to appreciate its specialty until they try out other types of trading platforms available to South African Forex traders.
MetaTrader 4 can be customized for individual Forex brokers by MetaQuotes Software Company, and the company also has the identity of a White Label. While MetaQuotes has added a new platform called MT5, many Forex traders still prefer to use the MT4 trading platform.
This is one of the major factors making MT4 an outstanding choice among trading platforms South Africa. MT4 stands out because it offers traders virtually all the functionalities they need for Forex trading.
Using the MetaTrader 4
MetaTrader 4 is straightforward to use and highly intuitive. The traders can begin with a demonstration (demo) account to better understand how the trading platform works without risking their money. However, access to the MetaTrader 4 platform is only possible via a Forex broker. So, first, look for a Forex broker offering an MT4 trading platform and register with it.
However, make sure the Forex broker gives access to a demo account without asking for a deposit upfront. The broker may also require that you provide certain personal information before allowing access to its MetaTrader 4 platform. Most of them will only require your email, name, and login details, which you can create on the website. After providing the required details, you can start accessing the demo account.
You will receive demonstration money to start practicing on the demo account. You can use the opportunity to learn about how to execute trades and orders and so many other things. The sight of the page may look confusing at first, but you can get a grip on it with a little more practice.
Using an expert advisor on MT4
You can use Expert Advisors on MT4. Bear in mind that Expert Advisor also means Forex robots. It is a special system that can trade for you, following the specific instructions that you give it. The Forex trader should back-test the robot before use to ensure its profitability or lack thereof.
The expert advisor kicks in when the condition of the instructions you give is met.
Forex traders using the MT4 trading platform can also use an expert advisor to help them test the robots using a demo account. The traders can upload any expert advisors of their choice too. Some expert advisors come preloaded on the platform, some of which are MACD expert advisors and moving average crossover expert advisors.
The traders have the freedom to choose inputs for the expert advisors, which will determine how the EAs work. Some expert advisors can also handle risk management, preventing losses to the players. The new Forex trader should combine an expert advisor and demo account when trying out trading platforms South Africa.
MetaTrader 4 is the most efficient of all trading platforms. It is equally complete, offering the best trading experience for South African Forex traders. The access to a demo account further makes MT4 more accessible to Forex traders. The trader can open multiple pages of charts, too, and can view portfolios, quotes, and charts simultaneously. Additionally, the trader can enter orders directly and execute trades from the quote sheet.
Easy access to many indicators on the trading platform makes MT4 one of the best trading platforms South Africa. If you like, you can program or customize the indicators. It equally enables the evaluation of several scripts, permitting the trader to copy trades from other investors.
Pros and cons of MetaTrader 4
The best Forex trading platform ever
Both brokers and traders agree that MetaTrader 4 is the best among other trading platforms South Africa. The opinion seems to be unanimous too. The platform is highly functional and intuitive. It is also complete for Forex trading. You can customize it and access several tools for an easy trading experience.
No need for Wine or Windows installation
In times past, South African Forex traders had to install Wine or Windows to access MetaTrader 4 trading platform on macOS. They do not have to do that anymore these days, thanks to the emulated MT4 for Mac. Henceforth, the trader only needs to install the MT4 platform directly and trade Forex without worrying about a workaround.
Other advantages are of using the MT4 trading platform are:
It is compatible with several operating systems, including Android, iOS, Mac, Linux, and Windows.
The design is user-friendly, making it attractive to beginners.
The trading platform is straightforward to deploy.
Cons of MetaTrader 4
Its automated trading feature is not reliable
You can easily use the automated trading feature of MetaTrader 4 on many other platforms, but using the same on the Mac operating system, for example, is not reliable. Using MT4 trading robots on Mac is inaccurate, and the trader needs to change to another operating system to bring about a better experience.
It takes up space on Mac
The MT4 trading program only requires small space on the windows operating system but can take up a lot of space on the Mac operating system. The space required can be as much as 200MB.
Other disadvantages associated with MT4 are highlighted below, and you may consider switching to other trading platforms South Africa because of the disadvantages:
The charting package does not come with a custom timeframe
The web platform is relatively new and has no provision for automated trading.
Its execution speed is also not impressive, making it less suitable for those who engage in high-frequency trading.
MT4 lacks comprehensive historical data that can help with back-testing.
MetaTrader 5 (MT5)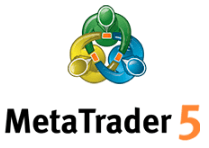 MetaTrader 5 (MT5) is the next-generation trading platform created by MetaQuotes Software Company. The trading platform is among the most popular trading platforms South Africa. It represents an advancement to the MT4 trading platform.
MT4 is optimized for Forex trading, but MT5 offers much more. The latter can accommodate more asset classes than MT4, representing one among many benefits. So, those who trade cryptocurrencies in CFD are better off with MT5. The trading platform offers a highly enhanced trading experience.
It also features effective new features you cannot find in the MT4 trading platform. The trading tools available are practical. Traders can equally access several great resources for a better trading experience. Many Forex brokers offer MT5 to their customers. Such customers can trade several assets, some of which are highlighted below:
CFDs on Forex
Stocks
Commodities
Energies
Indices
Cryptocurrencies
Futures
MT5 equally offers access to flexible leverages, and the trader does not have to worry about requotes.
Thanks to the MT5 trading platform, the trader can place and monitor trades anywhere. You can use it on your desktop computer and mobile devices. MT4 also has this functionality, but MT5 offers a more advanced version. You can also use the MT5 platform from a mobile browser via its Web platform.
Forex traders can use robots easily, and it supports copy trading. The trader can equally access trading signals. You can access all these benefits using a single trading platform.
Using MT5
MT5 features several educational tools for a better trading experience. It is one of the best trading platforms South Africa. The many educational features make it a good choice for beginners seeking education in Forex trading.
The platform offers graphical objects, indicators, market depth, multiple automated strategies, different order types, numerous trading tools, asset class types, etc. The educational tools are equally free on most of the platforms offering the MT5 trading platform.
The educational tools can be in the forms of videos, eBooks, webinars, etc. They can educate the aspiring trader about Forex trading, teach about various financial assets and how to profit from them. However, the educational tools differ from one Forex broker to another.
Compatibility
The MT5 platform is compatible with several devices, both desktop and mobile. Windows operating system accepts MT5 trading platform, but you are better off with Windows 7 minimum. The 64-bit system is better.
MT5 can also work more conveniently with Pentium 4/Athlon 64 processors or anything higher. Consequently, virtually all the modern CPUs should support the MT5 trading platform. MT5 runs on compatible systems. It enables the trader to use multiple EAs, open multiple charts, etc.
Who can use MetaTrader 5?
The MT5 platform is for the following categories of traders:
Advanced traders: Forex traders can access multiple assets on MT5. The platform is multi-functional, making it a good choice for advanced traders. You can also use multiple accounts, even if the accounts come from different brokers. Traders can access information on price data, and they can also use non-tradable assets. A good example of such assets is physical gold. The non-tradable asset provides a margin for open positions of instruments. You can easily create any custom financial symbols using MT5.
Day trader: A day trader can come across several helpful tools on MT5 for a better trading experience. The trading platform is highly responsive, powerful, reliable and robust. Its quick response makes trading very easy.
MetaTrader 5 pros and cons
MetaTrader 5 (MT5) trading platform is among the most popular trading platforms South Africa. Check below for some of its many benefits.
Pros of MT5:
It enables the trader to access assets from any web browser. You can, therefore, trade futures, stocks and Forex on your device without downloading any app.
You do not need any browser extension or additional software to use the web platform.
It is also compatible with several operating systems, including Linux, Windows and Mac.
The platform offers highly reliable data protection.
It offers hedging and netting position accounting systems.
You can access all the available trade orders, including stop orders and pending orders.
The platform supports all categories of trading operations too.
You will have access to One Click Trading and Market Depth on MT5.
The trader can use any chart type, including line charts, bar charts and candlestick charts.
MT5 offers nine periods or time frames too.
Traders can use any of the available 30 indicators. MT5 also offers 24 graphical objects for technical analysis.
You can access real-time quotes in Market Watch.
Cons of MT5
It does not permit hedging of the Forex market.
Beginners may find the many advanced tools to be intimidating and confusing.
You might have to go for special training to better understand the tools if you have been using MT4. MT4 and MT5 use different programming languages.
ZuluTrade

Zulutrade is a financial service company operating a copy trading platform. It started operation in 2007 and is the first trading platform to offer mobile social trading. It has become popular, and over 50 brokers offer it to their customers globally.
The trading platform connects traders and end-users via a unique platform. The platform uses proprietary and innovative technology. It also offers advanced performance tools. Triple A Experts SA owns the platform, and it is regulated in the European Union. Its head office is located in Athens, Greece. The company also has commercial offices in Japan and the United Kingdom.
Uniqueness of ZuluTrade
ZuluTrade is far bigger than when it started, and its global popularity is increasing. ZuluTrade enables the trader to carry out deep market analysis. It equally enables an easy assessment of various signal providers. This way, you can determine the right one to partner with.
The broker enables traders to assess the signal provider's performance, operational strategy, and behavior. It provides the trader with a series of precise data for the assessment. The investor can even study each of the signal provider's trades to determine its reliability.
Additionally, ZuluTrade allows traders to customize the trading platforms. Advanced traders will also find perfect customization tools on the platform. The investor using ZuluTrade can easily modify and manage the strategy and portfolio of the signal provider at will.
ZuluTrade trading platform
Traders can access several assets on the ZuluTrade trading platform. Some assets are NASDAQ, oil and other commodities, indices, binary options, Forex and stocks. Once you register on the platform, you can clone the strategies used by the top traders.
The user base on the ZuluTrade trading platform is divided into two which are:
Signal providers: They are the traders sharing their trading decisions with those who want to copy the trades. The success of their strategies can determine the compensations they get.
Followers: They are the individuals copying the trades of the signal providers. Followers can copy the strategies of multiple traders or signal providers simultaneously.
Features of the ZuluTrade trading platform
Some of the features available to traders include the following:
Lock trade: It enables you to first verify the trade after receiving the signal
Automator: It came onboard in 2016. It can help you execute trades automatically and will notify you via email.
Social network features: It gives you access to comment sections and forums. You can review signal providers here and get answers to questions.
Other features are:
Margin call-o-meter
ZuluScript
Cryptocurrencies
ZuluGuard
Calendar
cTrader is based in London and its registered company name is cTrader Limited. The platform works with ECN brokers, a feature that makes it stand out. Many of the leading ECN brokers prefer this trading platform to others.
The creation of this trading platform focused on fulfilling two functions:
The platform has an extremely clean interface, and it looks highly attractive. The layout is uncluttered, making for easy navigation. Its intuitive design is one of its many outstanding features. It is easier for beginners also to learn how the trading platform operates.
You can choose any layout you like depending on what works conveniently.
Trade execution
You can find a vertical column on the left side of the cTrader trading platform containing a list of currency pairs. You can also find other instruments listed there. The number of instruments you can find there depends on the broker's offers. Each listed asset has its bid/ask quotes against its name on the list.
You can place an immediate order by clicking on the asset of interest. The trader can decide to use either a single click or multiple clicks to submit an instant order. You can even set the number of clicks you prefer. Once you execute an order, its details will show you at the top right corner of the platform.
Pending order
You can adjust the take-profit and stop-loss directly on the chart via drag and drop-boxes, which you can see when you hover the mouse on the executed position. You can also do so when you place a new order using the tab for that order.
There is also no need for manual cancelation. The order will cancel itself once it hits take profit or stop loss. All the pending orders will show up on the screen, and you can track your trades easily.
Charting
The charting tools on cTrader are easy to understand. You can access several charting modes on this trading platform, including:
Free chart mode
Single-chart mode
Multi-chart mode
You can easily view the multiple charts on the screen or access them one chart at a time. You can view each chart by clicking on its tab as is the case in MetaTrader platforms. The trader can also change the colors of the charts as desired.
Special features
cTrader works with brokers offering no-dealing desk, real market trading or ECN brokers. When you buy or sell any asset in this situation, you will be trading with a real counterparty. Many of its features are not familiar to many Forex traders. And we will mention some of them below:
Algos: You can access several algos on this platform. The trader can choose to edit any of the algos too.
Trading sessions: The cTrader platform will tell you the open financial centers and those not opened at the moment.
Proxy connection setting: It enables easy connection from different locations. It also enables the traders to bypass public or corporate firewalls.
Level II pricing: It enables the trader to easily see the amount of the instrument being offered currently for buying and selling. It happens when you trade via an STMP or ECN broker.
Conclusion
All the trading platforms South Africa we discussed above have their areas of strengths and weaknesses. You should properly analyze these before you choose any of them. The type of trader you are can also determine the particular trading platform to use.
Trading Platforms FAQs