Imagine that you are earning a lot from Forex Trading but when you get cash for your earnings most of that goes to the conversion fees. Why? Only because the trading platform does not support your local currency. The same is the case when you select the forex brokers in South Africa without ZAR account support. So, what you need is to look for the best forex brokers with ZAR Accounts.
According to stats from DailyFX, most beginners find it difficult to earn more because of making wrong decisions. Selecting the wrong currency for an account might be one of them that you must avoid.
Top ZAR Accounts Forex Brokers for 2023
Best Forex Brokers with ZAR Accounts Reviewed
The following are the best forex brokers with ZAR Accounts that you can select. These will be your most reliable options for forex trading in South Africa.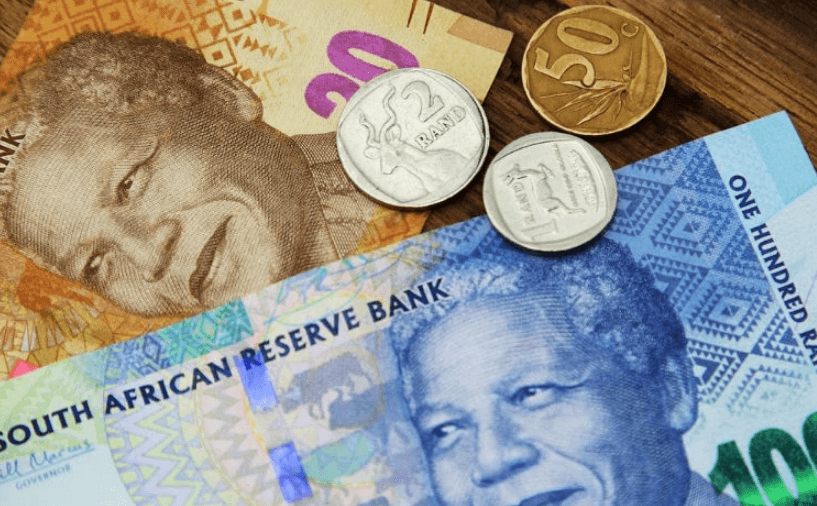 HotForex – Best Overall
HotForex stays on the top of the list when it is about providing the best experience with ZAR Accounts. If you are from South Africa, then the amazing with this forex broker is going to be amazing because of its FSCA regulation. Apart from FSCA, it brings even more reliability because of CySEC and FCA regulations.
Features
STP broker experience
Competitive fees
Provides fair trading options
Pros
Bonuses for new accounts
Low minimum deposit requirements
Amazing customer support
Cons
Some trades have high spreads
Exness – Best competitive
Exness also makes sure that it brings the most reliable features and services for all the South African Forex traders. It sets its services and fees competitive according to the South African market. Low spreads and being a ZAR account forex broker make it one of the best options for people in South Africa
Features
Options to select different types of accounts
Floating spreads
More than 100 currency options
Pros
Lets you trade in commodities and stocks
No extra fees
Quick processing
Cons
The customer support at Exness is not that good.
IFX Brokers – Best latest Forex Broker
IFX Brokers in South Africa provide a lot of services making things convenient for South Africans. Apart from providing ZAR accounts, it comes with FSCA regulations as well as many other features making it one of the best choices for forex trading in South Africa.
Features
Option to create Islamic account
No trading desk STP broker
Provides 200 pairs of trading currencies
Pros
Low trading fees
Quick time to activate account
MT5 and MT4 platforms
Cons
Some features and values may be old-fashioned for you.
Plus500 – Best Safety
With Plus500 you can start Forex Trading with as low as R1500 making it an attractive option for everyone. It comes with a ton of reliability because of FCA, CySEC, and some other regulations. In terms of its services and experience, it comes with a competitive service range making it better than many other traders.
Features
No volume-based commissions
Low spreads
71 currency pairs along with many other commodities and crypto
Pros
No fees for deposit and withdrawal
Proprietary platforms for trading
Live chat available
Cons
Email support takes on average 1 hour to respond
XM – Best Experience ZAR Account
XM is yet another top trading platform with global services that supports ZAR accounts. If you are not up for an STP broker, then this might be the right option for you with a dealing desk for trading. XM also brings the reliability most people ask for by CySEC regulations.
Features
Least spreads available
57 currency pairs
Islamic accounts available
Pros
Minimum deposit under R75
No additional trading fees
Negative balance protection available for all accounts
Cons
Shares account has confirmed spreads
FXCM – Best MT4
The last one we will be discussing here is FXCM as it provides ZAR accounts for forex trading in South Africa. It brings a lot of options for the new traders who want to learn and experience forex trading making it an amazing forex broker in South Africa. Not only this but the trading fees here are also low in comparison to many other brokers in South Africa with ZAR accounts.
Features
Bonus for South Africans
Provides local phone support as well as a physical office in South Africa
MT4 trading platforms
Pros
FSCA regulated
Competitive spreads
Over 2 decades of services for South Africans.
Cons
Live chat support is not that good
Amazing benefits of choosing the best forex brokers with ZAR Accounts
It depends on the commonly traded currencies on your account. When your account is funded through ZAR you will not have to deal with the conversion of transactions.
Withdrawal from forex brokers having a ZAR account will help you save money on interbank fees and other currency conversions.
With ZAR-based local internet banks you will have the facility of quick withdrawals and deposits.
How to choose one from the best forex brokers with ZAR Accounts
Here are simple tips to help you find the best forex broker who has ZAR accounts.
Check their website
If the forex broker is offering the services of the ZAR account you will see it mentioned on their website. Moreover, you will get the option of ZAR on signup and other types of account pages.
Look for a comparison list
The broker who offers ZAR accounts will surely display a comparison list of ZAR-based currencies. They will also provide an FAQ page to help you with the selection of the currencies that you are planning to use.
Check options during account opening
When opening an account with your broker you have to select the accurate currency. While you fill out the form for an opening account, if you get the option of ZAR account currency then it is clear that you will get the services you are looking for.
Compare before selection
Do not forget to compare the services and charges of various forex brokers with ZAR accounts. It will help you with the selection of the best one. You can also check their previous reviews and ratings before deciding.
Final Remarks
Finding the best forex brokers with ZAR accounts will make trading easier and simpler for you. Additionally, you will be able to save more money during deposits and withdrawals. The Online Trading market is still growing as it was more than $8.8 trillion in the starting quarter of 2020. So, make sure that you make the right decision.